This electrical installation procedure covers the nature and type of work for Security System installation as per approved material submittal, site requirements and manufacturers' recommendations. Method also covers frequency of which the site inspections are to be carried out.
Electrical project and site engineers are responsible for ensuring that all works are carried out as per the specifications, approved shop drawings and this method statement as per the manufacturer instructions and coordinated with other works.
In addition they shall be responsible to:
Co-ordinate all the site activities according to work schedule, installation according to the Project Specifications, Manufacturer Data Sheet and approved shop drawings.
Liaise with site representatives of Consulting Engineer and main contractor and coordinate safety procedures with site supervisors and site foremen.
Co-ordinate and explain the work to be carried out to the Supervisors / Site Foreman.
Ensure the compliance of works with the related approved Quality Control Procedure and co-ordinate with QA/QC Engineer to advise for the areas to be issued for inspection.
Necessary Tools
Ladders/Scaffoldings
Measuring Equipment & Testing equipment
Sprit Levels & Leveling Instrument
Hand and Power drilling machines
Standard Electrical tool box
All Instruments will be checked and calibrated to ensure accuracy before using at site.
Quality and Inspection Requirements
Submit Material Inspection Request upon receipt of materials delivery to site. Attach Delivery Receipt, Material Submittal Approval and other documents to show complete compliance with specifications and project quality plan.
Many of the installation requirements included in the procedures will come from the security system Supplier.
Care should be taken to ensure that the requirements of the manufacturer and any of his technical manual (s) have been included.
Ensure the specified test on plant and equipments will not invalidate the manufacturer's/supplier's warranty.
The Supervisor will complete the inspection checklist and follow the Inspection & Test Plan detailed in this procedure. The intent of this procedure is to establish a high level of assurance that the installation meets the specification requirements.
QA/QC inspectors shall verify that approved procedures are followed and the inspections and testing records are completed.
Quality Control Engineer along with Project Engineer and Site Supervisor will monitor that all components are installed as per contract specifications and approved submittals.
Pre Requirements for Security System Installation
All workers to attend safety induction conducted by main contractor and given specific Training on the safe installation methods.
Prior to commencement of work , the Engineers & Supervisor/Foreman will inspect all materials delivered to work place are checked for with their shipment check list and ensure they are the relevant piece for the site and materials are not damaged, without excessive scratches or visible corrosion.
Ensure to install Security System as indicated on the approved shop drawing and as per specification and according to manufacturer recommendation.
The Site Engineer and Site Supervisor will give necessary instructions to tradesmen (electrical technician) and provide necessary approved construction/shop Drawings of latest revision along with coordinated layouts.
The Site Supervisor/Foremen will also check that proper tools and equipment are available to carry out the work and are in compliance with contract specification.
Site Supervisor also explains to the tradesmen regarding safety precautions to be observed during the security system installation works.
Security System Installation Sequence
Ensure all relevant drawings are approved and available to the installation team.
Complete the installation and termination of all intelligent switches as per the approved drawings and coordination drawings.
Install all peripherals like sensor as per the manufacturer recommendations and approved shop drawings and as per the sketches that shows the proper locations.
Complete the installation of Security panels with all devices like Card Readers, Cameras, etc. coordinated with MEP and other services.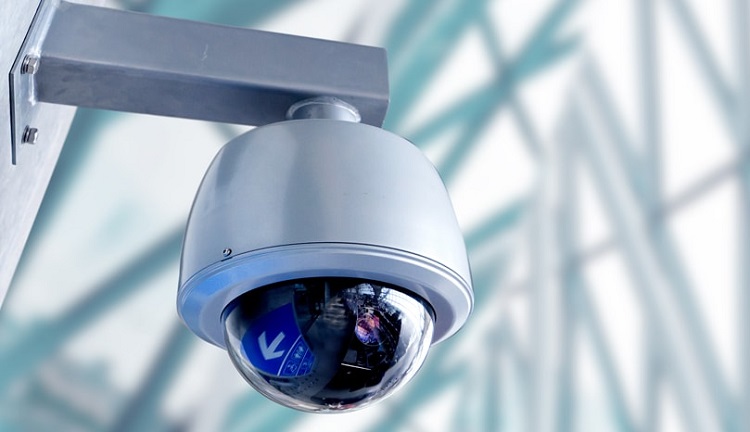 Conduits controlled by low voltage system cables are to be pulled to the security system distribution board using heat resistance wires near lighting fixture.
Security panels to be dressed as per the approved load schedule.
Power on the control panel and performance shall be checked by the security system specialist contractor or manufacturer's representative.
Surface & Recessed Mounted Conduit Boxes Installation
Install conduit box for switches & dimmer modules as per latest approved Security layout drawings and as per manufacturer recommendations.
Make sure the wall is ready , clean and in acceptable condition prior to fixing the conduit box for switches & dimmer modules. If not yet accomplished, wire pulling may be started and completed at this point. (refer to Method Statement for Installation of Wires & Cables).
Ensure type and size of wire installed/pulled is correct as per cables and wires schedule, specification, approved material submittal and local civil defense requirements.
Make sure the length of the wire is enough for termination (Not exceeding 1 meter extra length). Fixing and termination must be done by competent electrician.
Install the conduit box for switches & dimmer modules based on the height and location as shown on the approved shop drawing and specification and according to manufacturer recommendation.
Termination / connect the wiring according to manufacturer wiring diagram unless otherwise indicated in the approved shop drawing details.
After installation, cover the panels for switches & dimmer modules with polythene sheets as protection against dirt, moisture, and other construction debris and as per approved indoor air quality lAQ Plan.
Procedure for security system testing & commissioning will be submitted separately.
Other components not mentioned in this method statement will be installed according to equipment manufacturer catalogue included in the the approved material submittal and according to manufacturer recommendation.
Inspection Checklist for Security System Installation
Ensure all Material Inspection Request are approved.
Check all delivered materials are as per approved submittals.
Make sure all delivered materials are new without defects.
Approved materials stored in well lit, dry areas, off the floor and protected from the elements.
Check the installation is complete as per approved layout shop drawings, relevant standards and specifications.
Check wiring termination is done in all Security System panels and modules and field devices.
All peripherals like sensors and other security field devices are installed.
Card Readers, Emergency Break Glass, Request to Exit Button, Cameras and other Security Devices that are wall mounted are leveled/ aligned and squared using spirit level.
Wires entering the Security Control Panels are provided with the correct rubber grommets.
Proper supports in fixtures/sensors installed on walls, false ceilings etc.
Check Security Control Panels with all devices like Input/output modules, Card Readers coordinated with MEP and other services.
Heat resistance wires are installed near lighting fixtures / luminaires.
Check panels for switches & dimmer modules etc. are covered with polythene sheets as protection against dirt, moisture etc.