Masterpact NT
Circuit breakers and switch-disconnectors
IEC from 600 to 1600 A
User manual
Over the years, other major manufacturers have tried to keep up by developing products incorporating Masterpact's most innovative features, including the breaking principle, modular design and the use of composite materials.
In addition to the traditional features of power circuit breakers (withdrawability, discrimination and low maintenance), Masterpact NT and NW ranges offer built-in communications and metering functions, all in optimised frame sizes.
Masterpact NT and NW incorporate the latest technology to enhance both performance and safety. Easy to install, with user-friendly, intuitive operation and environment-friendly design, Masterpact NT and NW are, quite simply, circuit breakers of their time.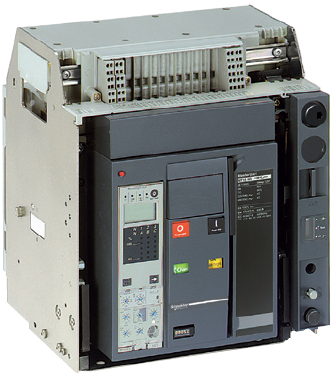 Masterpact meets the needs of all types of LV electrical distribution networks. Building > Hotels > Hospitals > Offices > Retail Data Centres and Networks Industry > Mining and minerals > Automotive > Food and beverage > Chemical industry Energy and Infrastructures > Airports > Oil and gas > Water > Electrical energy > Marine.
An answer to specific applications > 1000 V for mining applications > Direct current networks > Corrosion protection > Switch-disconnectors and earthing switches > Automatic transfer switching equipment (ATSE) for emergency power systems > High electrical endurance applications: Masterpact NT H2 is a high performance device offering high breaking capacity (Icu: 50 kA/480 V) and a high level of discrimination, all in a small volume.
You can download technical data and user manual from below given links.
External Download Links: